2924 Computer Drive (Z-47-22)
This requested rezoning would allow an increase in permitted height from 3 to 7 stories, remove Special Highway Overlay District 1 (SHOD-1), but maintains Special Highway Overlay District 2 (SHOD-2). This overlay contains no additional height site size.
Existing Zoning: OX-3 with SHOD-1, SHOD-2
Proposed Zoning: OX-7 CU with SHOD-2

The proposed rezoning is Office Mixed Use 7 stories (OX-7) with conditions (CU). UDO Chapter 3 includes information on all mixed use districts. The proposed condition is

The following uses shall be prohibited: Outdoor sports or entertainment facility (≤250 seats); detention center, jail, prison.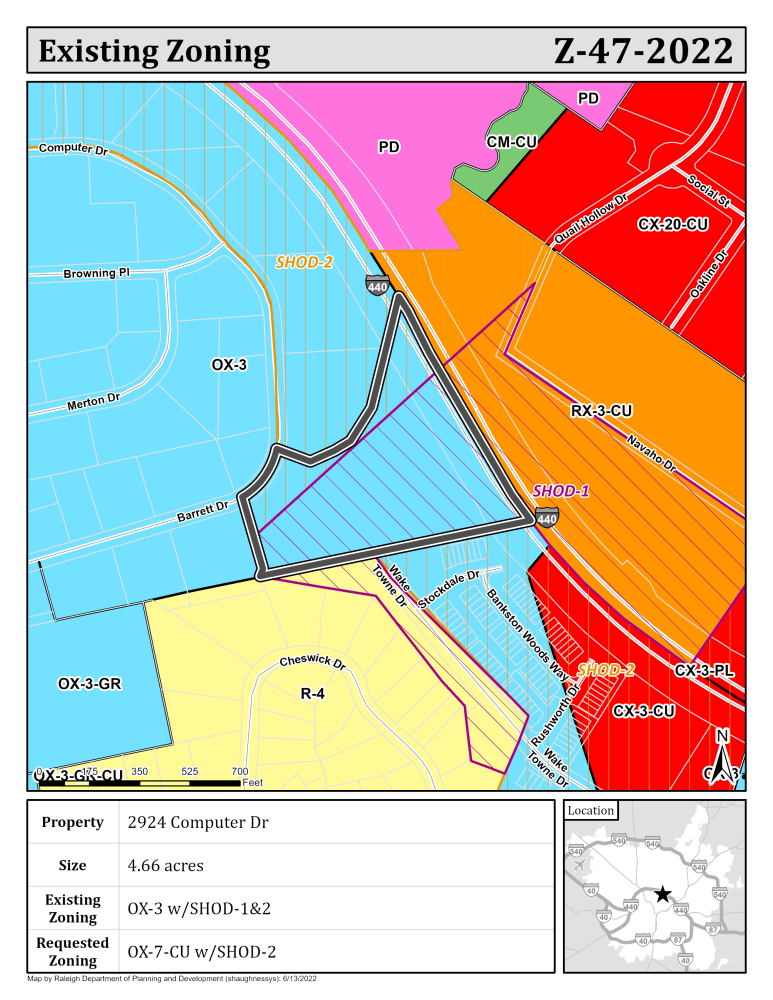 City of Raleigh, NC Survey
City of Raleigh, NC Survey
City of Raleigh, NC Survey
City of Raleigh, NC Survey
City of Raleigh, NC Survey
City of Raleigh, NC Survey
City of Raleigh, NC Survey