Worthdale Stream Restoration & Stormwater Improvements
About the Project
The City is in the design phase of the Worthdale Park Stream Restoration and Stormwater Improvements, which includes the restoration of three (3) stream reaches within the park and installation of green stormwater Infrastructure (GSI) to help treat stormwater runoff. The project is currently under design and will be finalized the end of 2023. Construction is anticipated to begin in 2024 and last four to six months.
About the Survey
We want to know how you utilize the park! The information you provide will help with project planning, schedule, and communication.
Complete the questions below and select "Submit" once finished.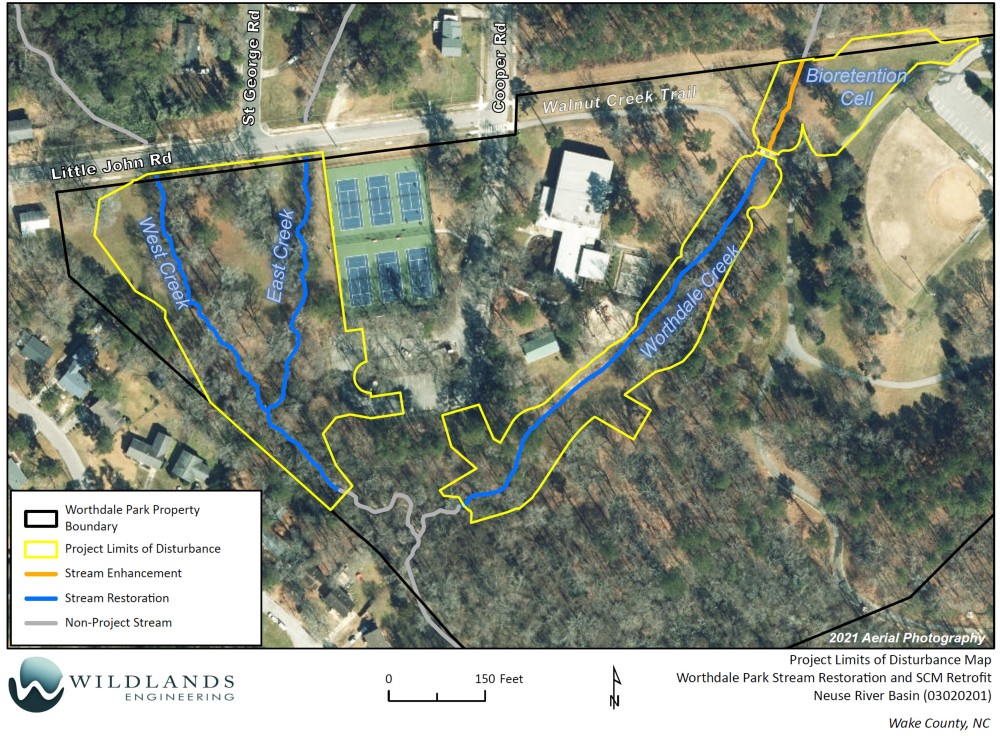 Background
Worthdale Creek, East Creek, and West Creek connect and flow through Worthdale Park and continue to flow downstream to Walnut Creek. The three streams combined receive stormwater from approximately 175 acres of developed land, including impervious areas such as streets, rooftops, and parking lots. Impervious areas prevent stormwater from soaking into the ground and increases the amount of runoff and pollutants that reach the stream. The Worthdale Creek, East Creek, and West Creek streambanks have been suffering from erosion, which contributes sediment pollution to the streams and Walnut Creek.