Dix Park Cultural Interpretation Plan
Places like Dix Park matter for what they were in the past and what they are today.
The goal of this plan is to explore the complex history and many stories of the park site, and make recommendations for how visitors will learn about and experience this history in the future of the park.
Dorothea Dix Park is on land with a layered history
It is the ancestral home of Native American tribes who used the land for over 14,000 years for family life, nourishment, ceremony, and healing. From the mid-18th century, English colonists claimed the land as their own and developed it as a plantation relying on the forced labor of generations of enslaved Africans. Just before the Civil War, portions of the plantation were sold to the state of North Carolina to establish the first mental health hospital in the state. Dix Hospital, as it was known, operated on this site from 1856 until 2012, when it was closed by the state. In 2015, the City of Raleigh purchased the remaining 308 acres of the former hospital campus from the state and initiated planning for a destination park.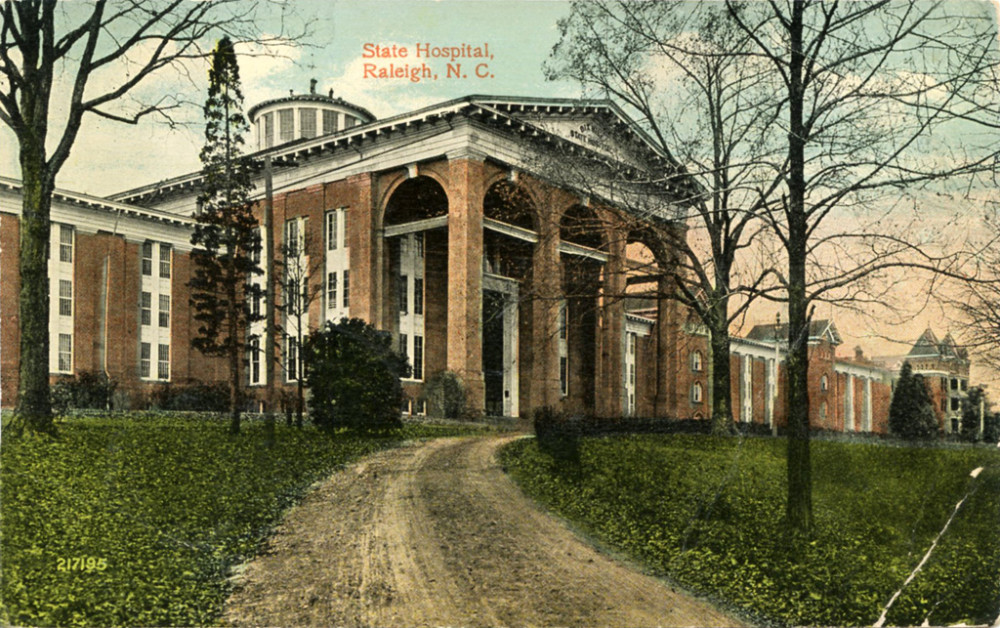 Colorized photo of the State Hospital in Raleigh NC. Photo Credit: NC State Archives
Work has begun on a Cultural Interpretation Plan for the park
Led by experience design firm Cloud Gehshan and interpretive planning firm Brocade Studio, with engagement support from Public Participation Partners, the cultural interpretation plan will explore the multiple histories that have happened at the site and the personal connections communities and individuals have to those histories. It will suggest how to sensitively communicate and contextualize these histories for future park visitors, and how to ensure that underrepresented voices and histories are made visible. To do so, the plan will explore how the site can become a space for storytelling, remembrance, reflection, connection, and healing.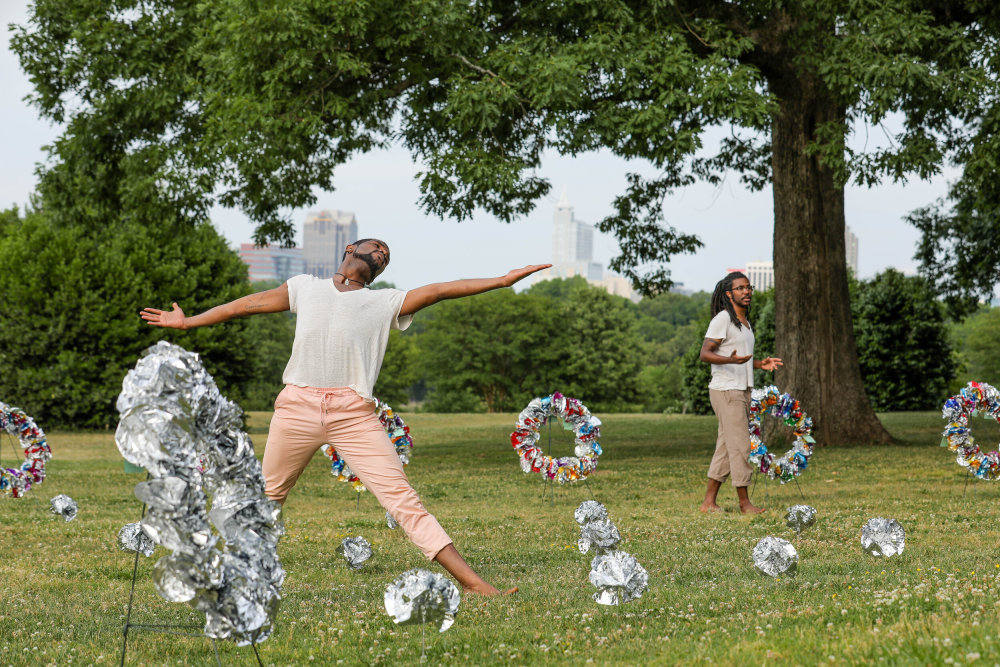 A scene from Crisis Materials, a movement and spoken word piece performed at Dix Park, that unpacks how COVID-19 and the social unrest in our nation has affected our collective mental health, and explores the history of the land at park, specifically the Dix Hospital Cemetery. Photo Credit: Vital Health, Caroline Cockrell
Past and Present Histories at the Dix Park site
Dix Park is the site of several important histories, each of which will be part of the cultural interpretation plan. These include:
A history of the land's use and stewardship by Native Americans

Descendant histories of those enslaved at the Spring Hill Plantation

Stories of living, working, and receiving treatment at Dix Hospital

Ch

anges to the site's ecology and built landscape over time
​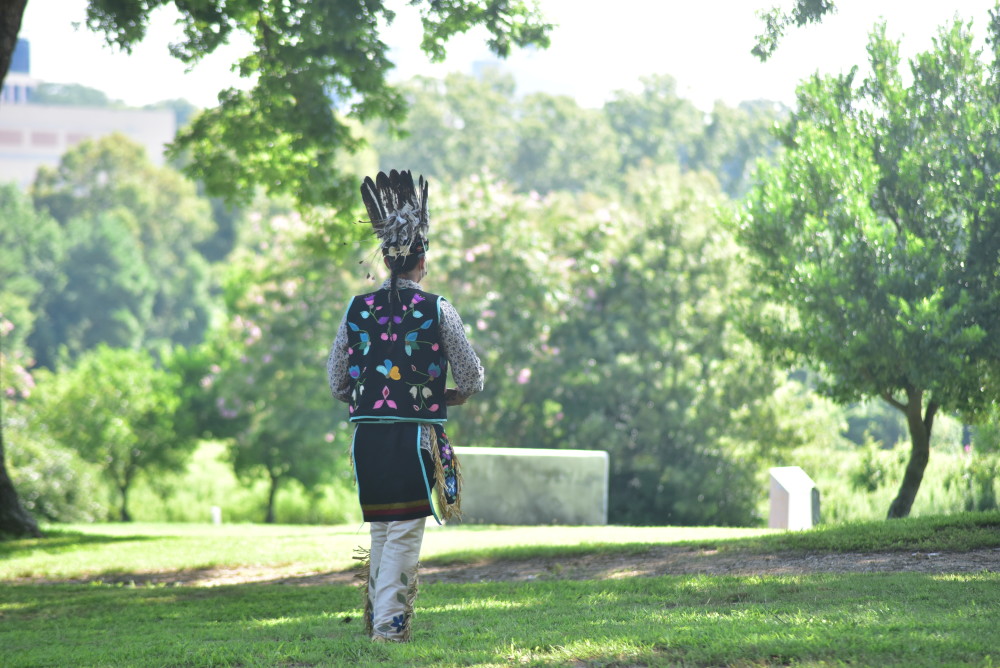 Kaya Littleturtle performing the land blessing ceremony of Dix Park in 2020.

Project Process & Timeline
The Dix Park Cultural Interpretation Plan kicked off December 2022 and is expected to take 15 months.
1. Discovery (Complete)
2. Outreach I (May 2023 - August 2023)
Online Survey opens

June workshops:

​Dix Hospital former patients and families

​Dix Hospital former staff and families

Park Committees and Educators

Capital City Juneteenth Celebration popup booth

August Workshops:

Buried Stories & Histories Denied

Creative Survival

Spaces of Belonging & Inclusion

Online Survey closes September 10
3. Interpretive Strategy Development (September 2023 – December 2023)
4. Outreach II (January 2024– February 2024)
5. Plan Formulation (March 2024 - June 2024)
Compile input and recommendations into a final report